Home . Contact . About . GPS . Downloads . Business . Partners . Family . AVL . Links . History . AsOnTV . Holidays . Snoopy . NHSCare.info . Grumpy . AMRA . TAM
Robin Lovelock's "Chobham" Page
"Chobham" page created in 2016, but last update at 1120 UK ( 1120z GMT/UT/GPS Time ) Monday 29th November 2021.
Hi ! I'm Robin Lovelock, and this is my "Chobham" page, set up in 2016 after Jonathan Clipstone put me in touch with Dave Willis. My family live in Sunninghill, and I'm a "Grumpy Old Man", born in 1947! :-)
BUT FIRST A HEALTH AND SAFETY WARNING ! Play the video on the right. Children: do NOT do what badly behaved pensioners have done in the past ! :-)
I've now plugged in some photos from my TAM page, where most of my photos of Chobham Common come from. Then an extract from David's Mother's book, "I Remember Chobham ..." by Gill Willis, in 1999; then photos of Dave Willis and his family home, which is itself, part of Chobham history. e.g. being the old school house.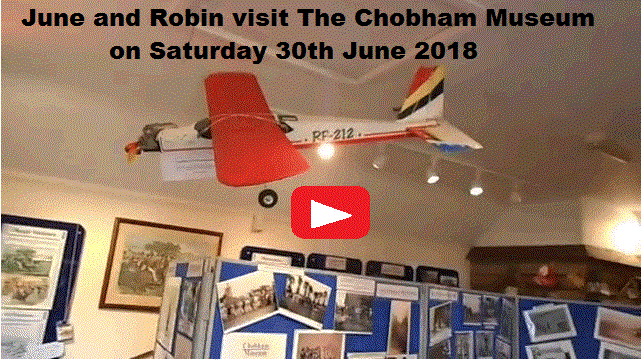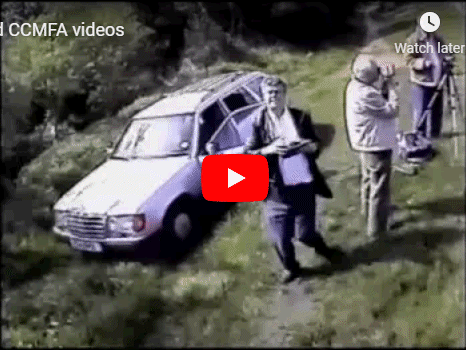 Update on Saturday 30th June 2018: My wife and I visited The Chobham Museum today, and how lucky we were to be shown around by Janet Mann. Copies of that book can be purchased here, and there is so much more to be seen. See new photos at end and the video here.
Tonight June and I will attend the Summer Social of CCMFA ( Chobham Common Model Flyers Association ) in Tringham Hall after 7pm. I'm sure there will be interesting developments. Model flyers will confirm that undercarriage needs moving forward to get the balance right. Maybe it will fly soon, to provide a video for the museum ? If so, I know a man who can :-) Update in February 2021: Some "tweaks" done to this page, like adding that old video on the right. This "Chobham" page is linked from my new Walks page :-)


Chobham Common Monument Flying Site was once popular with Robin's flying friends. It was never, like Tank Hill, a place for beginers :-)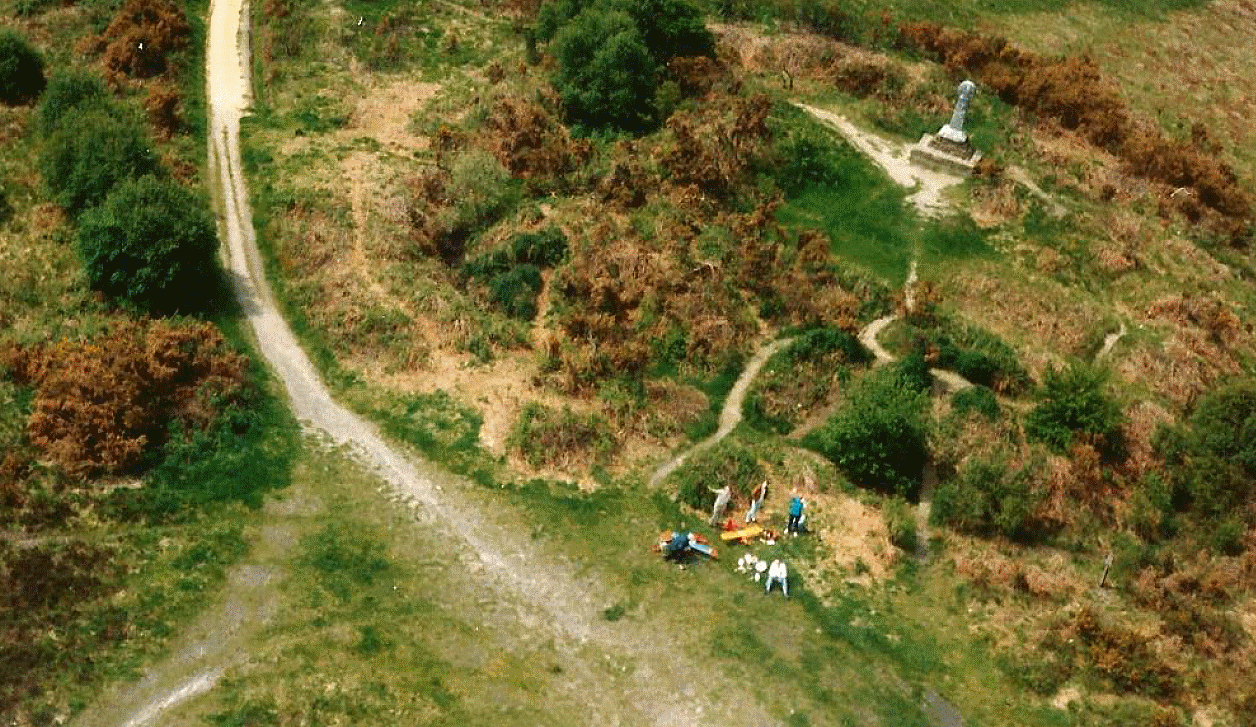 That's Snoopy's Flying Saucer with Robin and other guys in the 1980s at The Monument flying site on Chobham Common. Check out that gorse ! :-)
Tank Hill is the popular place for radio control model flyers - lots of space to learn ! The Free-Flighters use "The Hollow" below.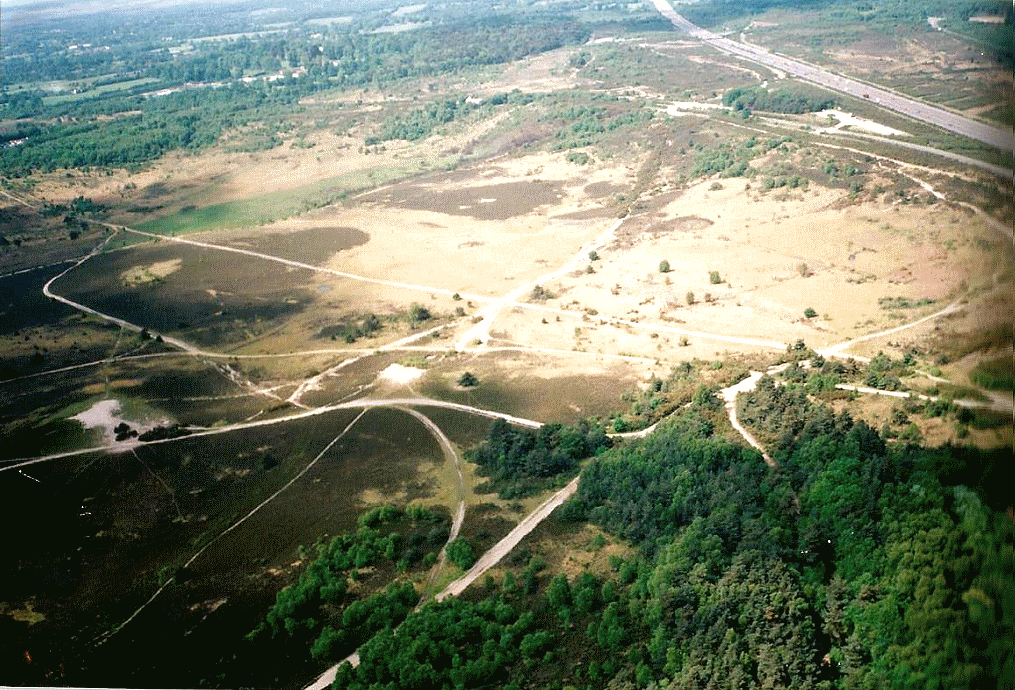 This old photo was taken at the Tank Hill. That's Robin's shadow, and his Malaysian friend Shams and his family. Shams gave input to several of my pages, including Grumpy .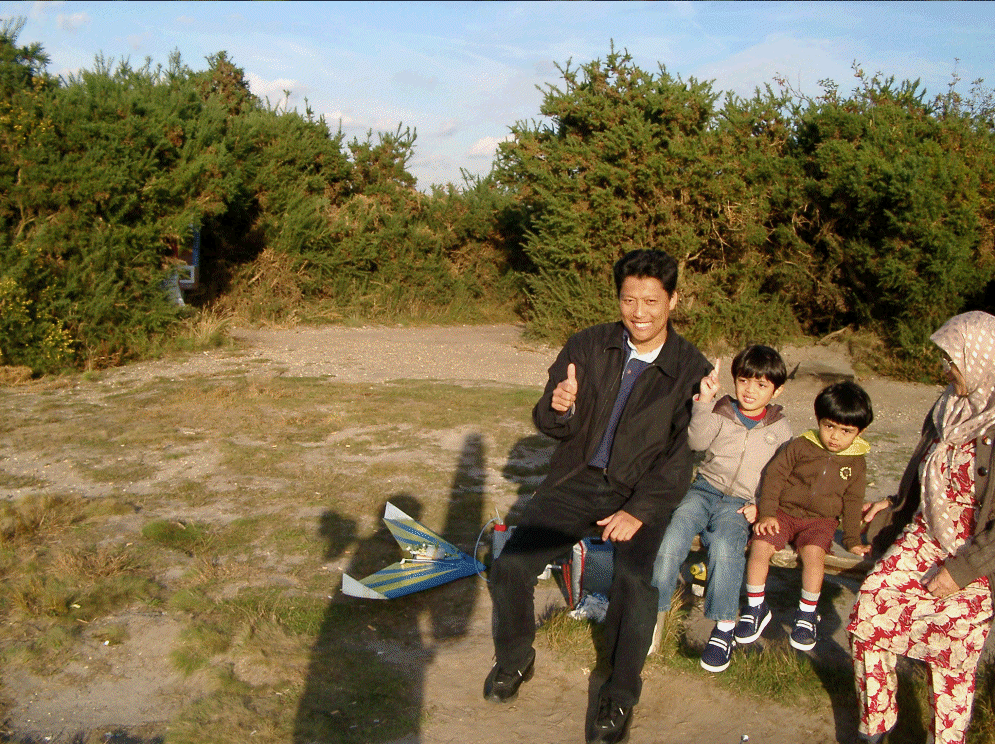 Tank Hill was a good base from which to fly aerial recce of Longcross House and The Tank Factory - home of Chobham Armour. This photo, poster sized, was on an office wall ;-)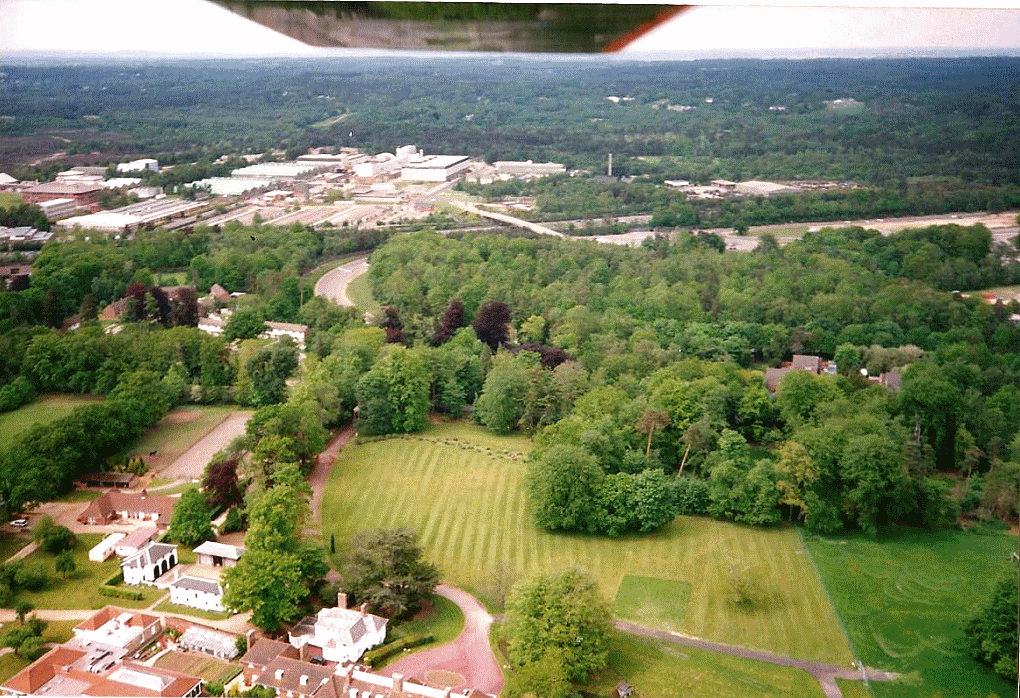 Photos of Dave Willis, his dad's model aircraft, and the Willis Family home ...
Dave at home with his dad's 'plane, destined for the Chobham Museum . Martin Thompson to get Centre of Gravity (CofG) right then fly for Robin & mates to film first ? :-)
Dave and Jonathan, good mates, in Robin's immaculate garden in Armitage Court in Sunninghill :-)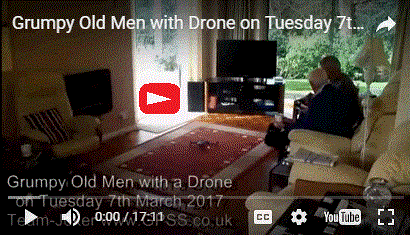 Dave showing Robin's mates Stuart and Richard around his family home, which was the old schoolhouse. Stuart and Richard appear in Robin's AMRA pages, up to mischief with rockets and drones :-)
Picture of the old sign into Chobham, with David Willis, taken in the Red Lion Pub in Chobham near his home.
Extracts from the Book, "I Remember Chobham ..."
The front cover ... but you can buy it from The Chobham Museum . See below.
June and Robin visit The Chobham Museum on Saturday 30th June 2018 ...

See pictures below. Many Thanks to Janet Mann, seen here with June and that 'plane.

Robin from Sunninghill with two of his mates from Chobham: Paul fixing PC; a cigarette, a cigar, and an e-cigar; Jonathan in Robin's garden with a flatulent gnome :-)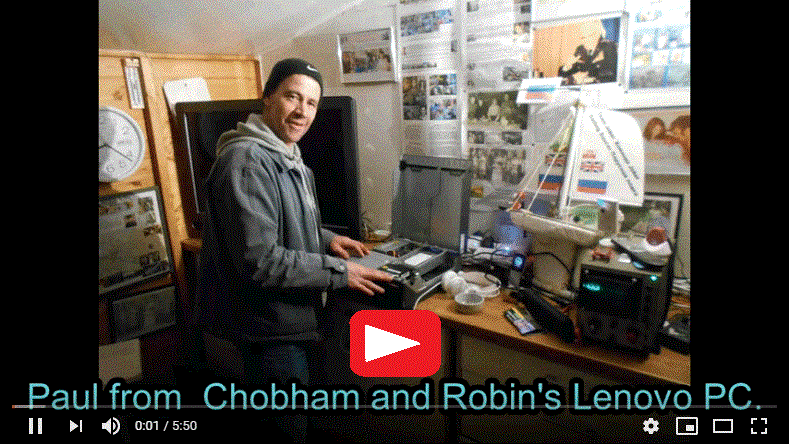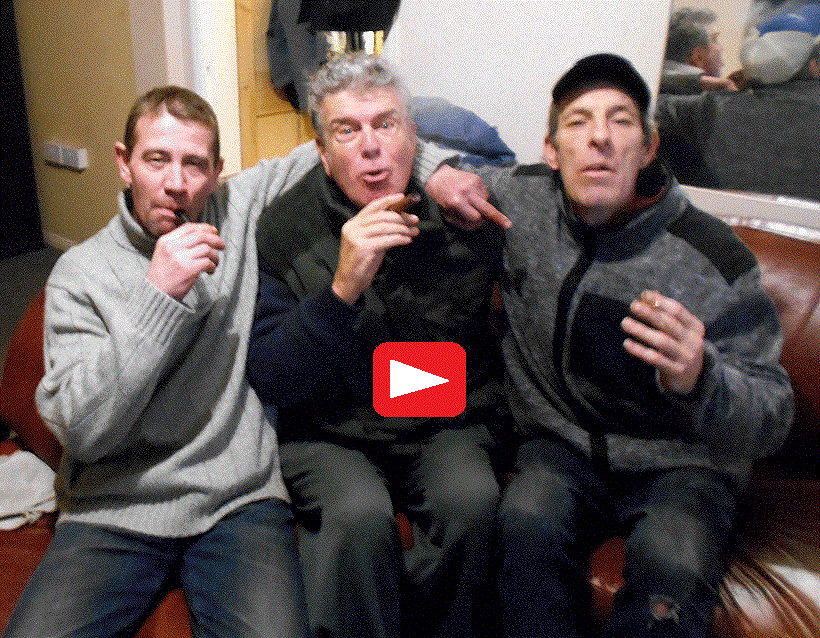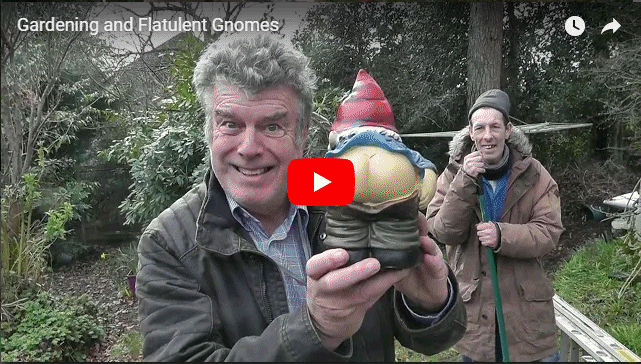 Tap or Click on pictures: Geoff Fox of Sunninghill plays and speaks to Robin, about the Tank Factory, Chobham Common , and Guitars :-)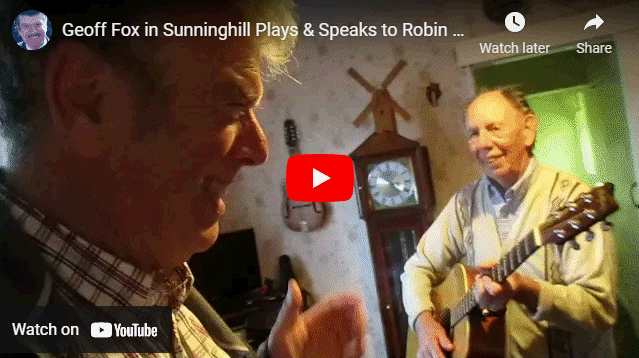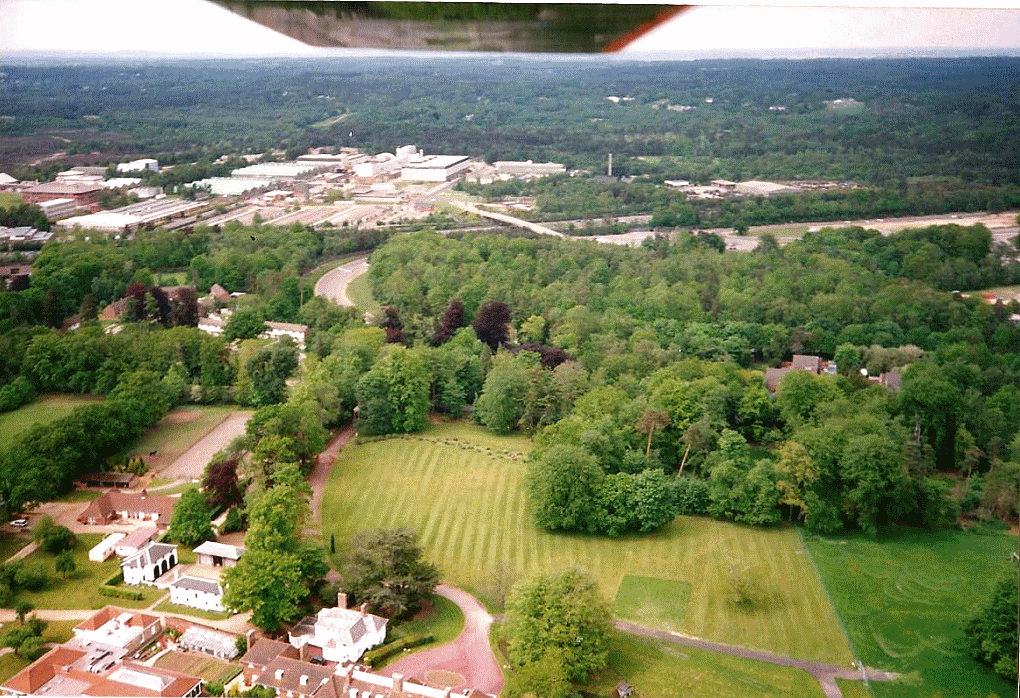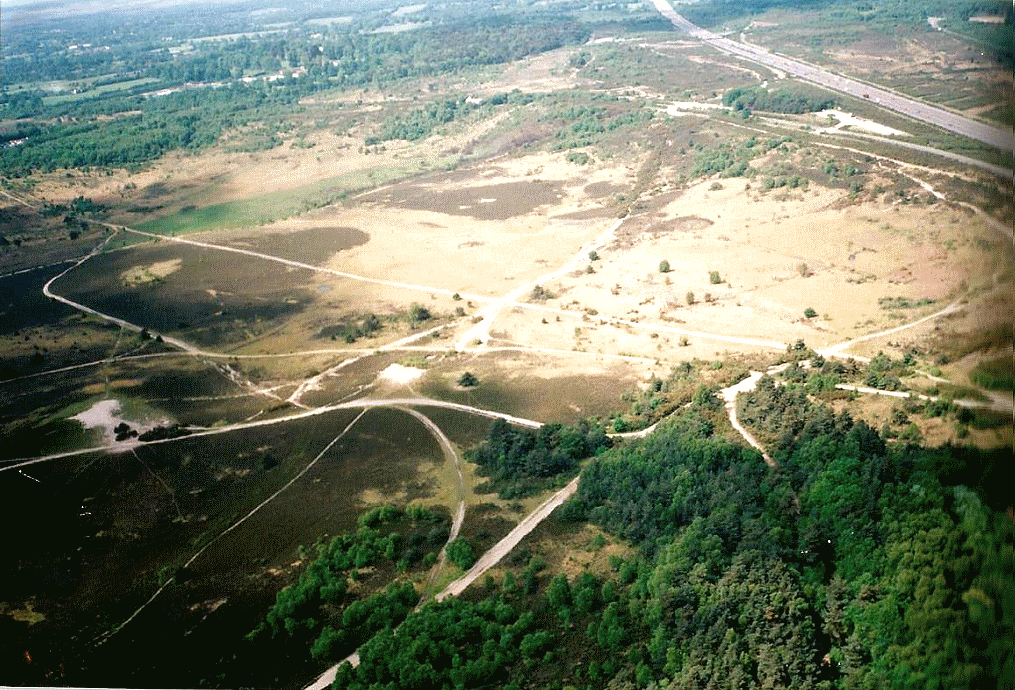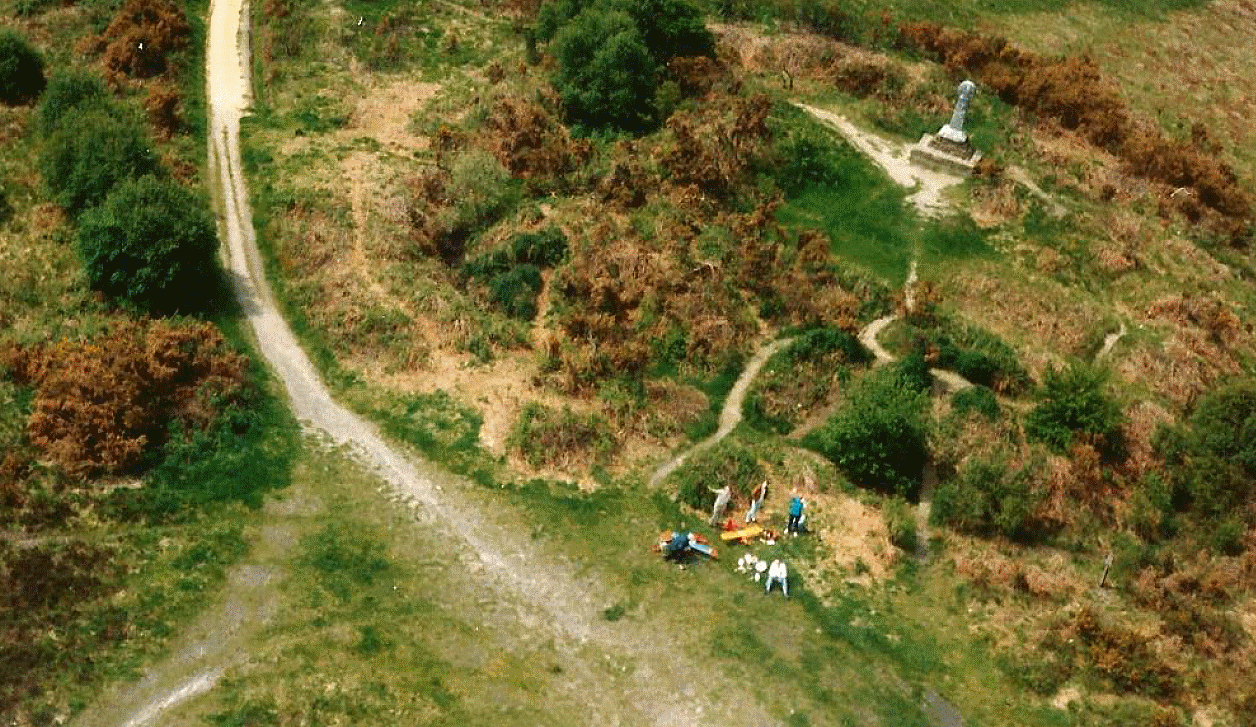 Chobham is also the home of Lord Glanusk - previously the Rt Hon Chris Bailey. Chris did pioneering work in computers, and worked at Ferranti Digital Systems in Bracknell where he ran a Laboratory, with stuff like graphic screens and light pens. Robin used these, while at City University for his little project on Artifial Intelligence ( AI ). Robin and June visited the Glanusk family estate during their trip to Wales. Here below is an extract from our 2018 Christmas Newsletter ... "In 2021 we discovered that we'd forgotton to mention our lovely trip to Wales, even though it was mentioned on Robin's Frimley Park (Military) Hospital page, linked to the Geocaching page, with old soldier and dear friend Tony Wale. Our trip was to attend the funeral of Tony's wife Bonny, but that was both a sad and happy occasion - particularly the wake. We also had amazing trips. e.g. the family estate of Baron Glanusk. Here are several pictures. Tap or Click to expand, or visit a page".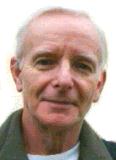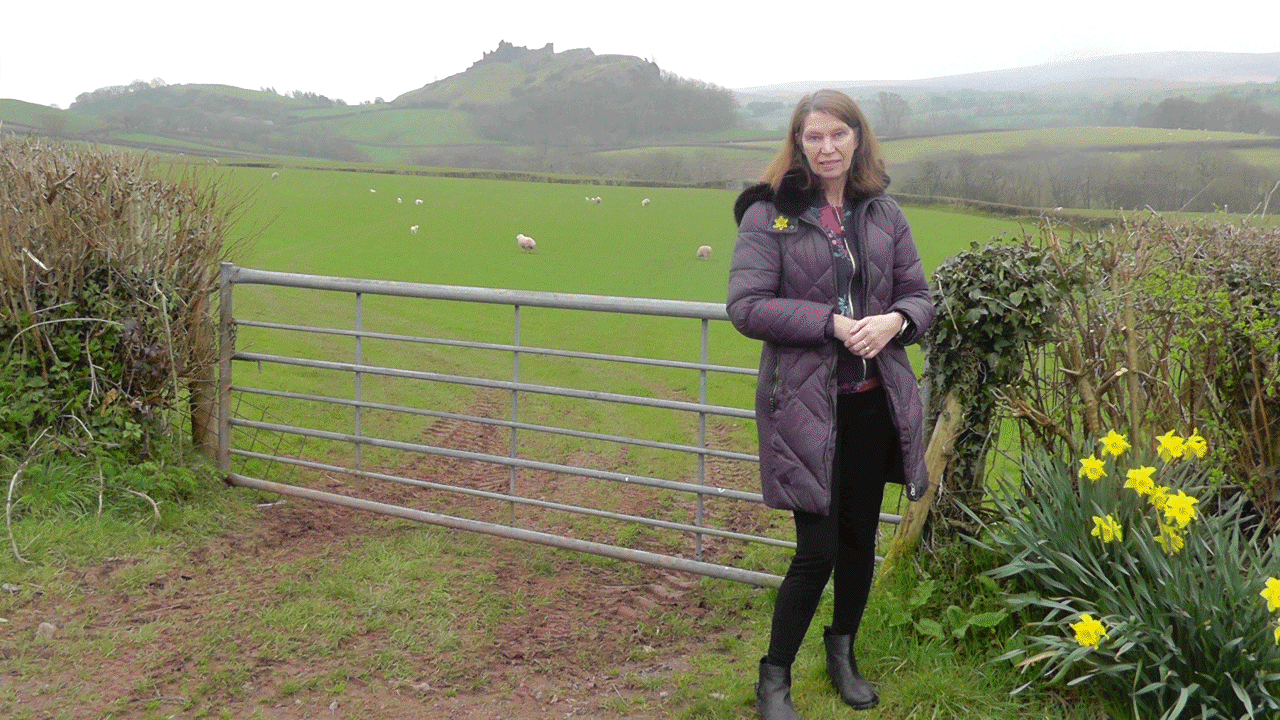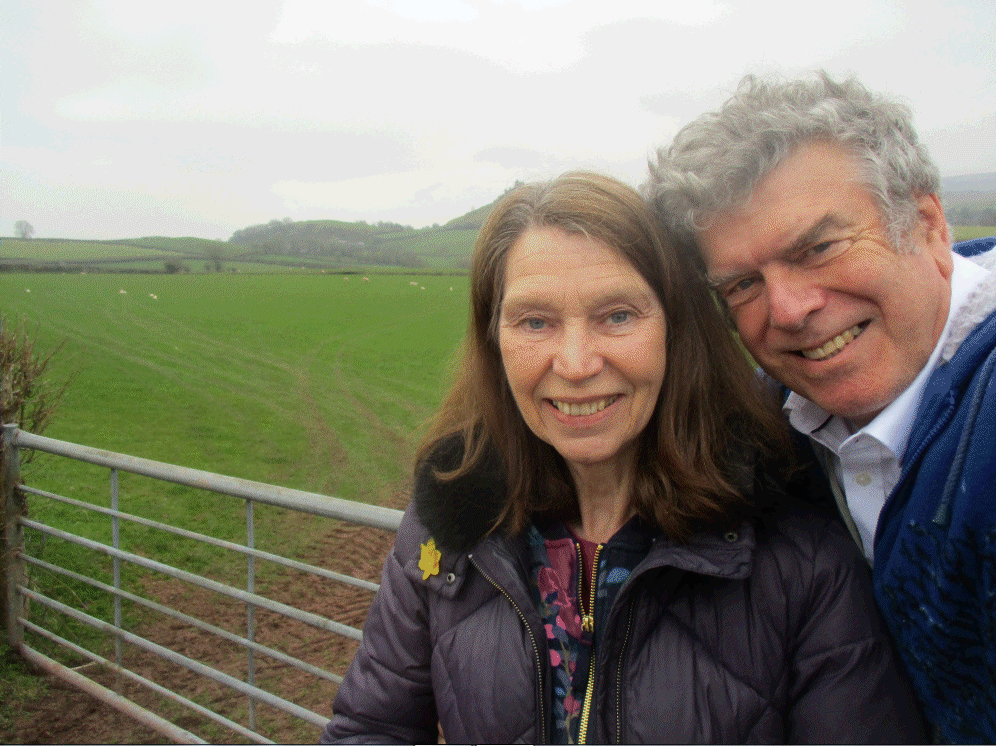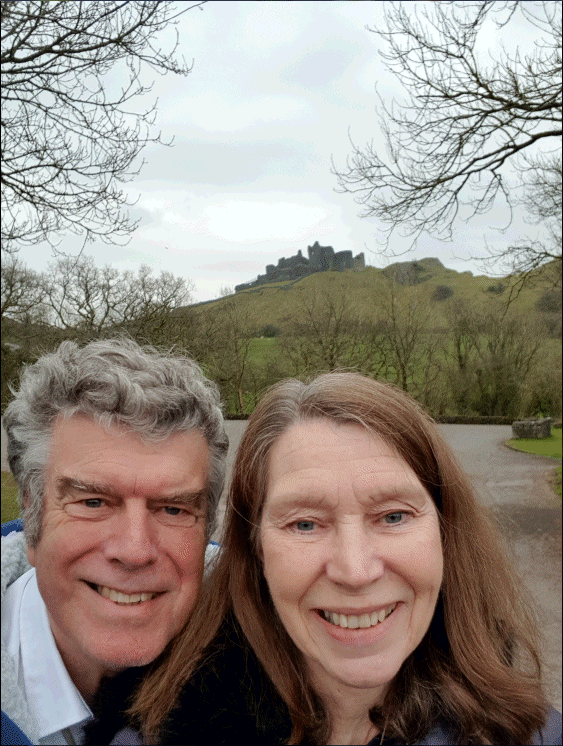 The Red Lion Pub in Chobham has had a bit of a "Facelift" in recent times. Suitable for Grumpy Old Men such as those seen checking out The Old Schoolhouse above ? :-)


This seems a good place to park these UNEDITED but relevant videos :-)
Who has visited this page ?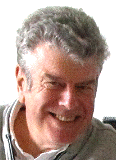 From Robin: It's very convenient for me, that there are so few visitors to this page: just those given the link. See map and words near end of my Home page ;-)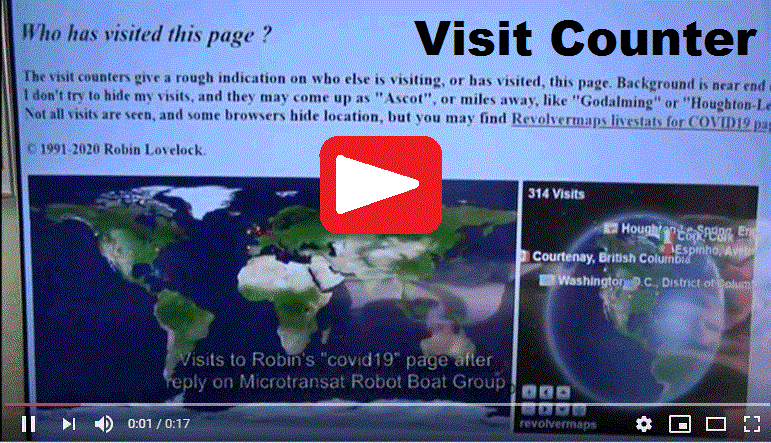 The visit counters may give a rough indication on who else is visiting, or has visited, this page. I don't hide or disguise my visits, but they may appear as "Ascot", or miles away, like "Woking, England" (on my Study PC), or "Redhill" ( on the Lounge PC). Positions may not be accurate, but times are. These may change at any time, without control by me. e.g. after a power cut, or my re-booting a router. So, you may see if I'm "working" in the Study, or "playing" in Lounge :-)
Not all visits are seen, and some browsers hide location, but you MAY find Revolvermaps livestats for "Chobham" page of interest.
The video on the right shows several guys visiting at the same time, after I posted the link on the Microtransat forum to my Covid19 page :-)
There have been
visits to this page counted by www.digits.net.

since 14th February 2021.