Home . About . GPS . Download . Business . Partners . Contact . Family . AVL . Links . History . AsOnTV . Holidays . Snoopy
About GPSS, Robin, and Sunninghill Systems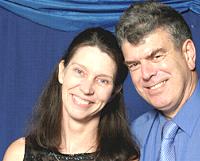 GPSS, the GPS Software, was first released in 1995 and is used for navigation and remote tracking Worldwide.
Robin Lovelock had worked in the defence business since the 1960s as programmer/analyst, then NATO scientist for 10 years, then 13 years as a senior manager, then his own business - Sunninghill Systems - from 1994 until 2012. See history.
Sunninghill Systems was a business operated by the Lovelock family living in Sunninghill, UK.
They only licenced and supported GPSS. They did not sell hardware or complete solutions.
Robin and June were married in 1971, moved to Sunninghill in 1981, and formed Sunninghill Systems in 1994.
Full contact details including 'phone numbers are on the contact page.
© 1991-2014 Robin Lovelock, Sunninghill Systems.
Robin Lovelock, Sunninghill Systems, 22 Armitage Court, Sunninghill, Ascot, Berks SL5 9TA, United Kingdom.
Sunninghill Systems International Limited and Sunninghill Software Limited were registered at the above address.
Robin Lovelock has operated as a UK Sole Trader, Sunninghill Systems, since 1994. In 1997 he registered the two Limited companies above, in case they might be needed. However, they were never used, and both companies remained dormant until closure in late 2011. Robin continued to trade as Sunninghill Systems, but in 2012 informed the UK Tax-man that he will no longer be taking income from the business. Robin hopes to continue support for the users of his GPS software in many countries, and intends to maintain this web site for years to come. If a very significant business opportunity arises, he can always resume trading and inform the Tax-man. However, he would much prefer to spend time on his GPS-related hobby projects :-)