List of "Who WILL Attend .." section with list of guys expected at the 50th Party.
Thursday: ROBIN HAD TO STOP AT 2245 WEDNESDAY. MORE UPDATES TOMORROW, INCLUDING FIXING MISTAKES ?
June busy watching Montalbano on TV, and playing video games :-)
This list started with Robin's best guess of what the answers may be in coming days. Don't forget our continguency plans like across the road, etc :-) Robin will try and keep this list up to date, if June and Samantha help with yellow stickys on a cork board or white board. We tried spreadsheets for my 70th Party and had to resort to improvisation :-)
Replies coming in: e.g. a 'phone calls Sunday of "NO"s due to family get-togethers - grandkids take priority ! :-) They can join on video if and when they wish.
Good if we have at least one person from AMRA there, so can act as a link to Sunninghill. June needs persuasion to join others after, including at The Royal Foresters, but - as expected - Men and women would probably be chatting in different groups at agreed locations.
Nice concise emailed answer from Dave Broomfield on 22nd: "I wish to attend the Party, physically, next Saturday 26th June 2021, at your daughter Saskia and Gary's place near Blackbushe Airfield, between 3pm (1500) until 5pm (1700)."
Some guys, including Robin, might leave earlier than 8pm to join men elsewhere, such as across the road - but Robin is under June's thumb ;-)
FRIDAY: Lots of other preperations documented, so here is best guess based on what I remember people saying :-)
The following list is UNDER CONSTRUCTION based on replies, if and when we have them, by email, 'phone, or face-to-face:
YES June Lovelock, 22 Armitage Court, Sunninghill, Ascot, SL5 9TA. 01344 620775.Contact page.
YES Robin Lovelock, 22 Armitage Court, Sunninghill, Ascot, SL5 9TA. 01344 620775. Mobile 07736 353 404. See Contact page.
YES Samantha Lovelock, 22 Armitage Court, Sunninghill, Ascot, SL5 9TA. 01344 620775. See Family, Contact page.
YES Saskia Lovelock, Little Vigo, Yately, near Blackbushe. (Host)
YES Gary Scrivens (Partner), Little Vigo, Yately, near Blackbushe. (Host)
YES Michelle Lovelock, Coventry. Arriving by train on Friday, at Ascot Station. June or Samantha will collect.
YES Sally Campion, Raunds near Northamption. (Robin's sister, was bridesmaid ). See Family, Ferranti, and Wedding pictures :-)
YES Becky Campion,Raunds near Northamption. (Sally and late Michael's daughter)
YES Adam ??? Raunds near Northamption ? (Becky's boyfriend) - Sally & Becky's Chaufer ? :-) likes tennis :-)
PROBABLE? Gill Gurney (June's sister, was bridesmaid. See Wedding pictures), Alton. Note Gurney's possible visit to Fowey. (50%) ?
YES Roy Vaughn, Crowthorne. ex-Ferranti. At Wedding. after 'phone call and looking at "50" page with Robin.
YES Sally Vaughn, Crowthorne. Does what her husband Roy says ? - Naa - but both on our "Walks" page.
PROBABLE Steve Gurney, Alton. Note Gurney's possible visit to Fowey. (50%) ?
PROBABLE Gill Gurney, Alton. Note Gurney's possible visit to Fowey. (50%) ?
YES: Paul Gurney, Bracknell: Paul working so may be late.
YES: Kim Gurney, Bracknell.
YES: Baby Jack Gurney, Bracknell. With mum Kim Gurney. SEE LOVELY PICTURE OF THE YOUNG MAN :-)
Paul & Kim Gurney and baby Jack are in Bracknell: Paul working so may be late. Their Wedding is on our 2019 Newsletter and baby Jack on the huge 2020 Newsletter :-)
YES from Dave Broomfield in Sandhurst, ex EASAMS , from 3pm until 5pm.
YES from Terry Kensey in Fleet, ex EASAMS , probably from 3pm until 8pm, but see above. e.g. other locations nearby ;-)
YES from Alan Edwards in Barkham, near Grandad Sharp, ex Ferranti , at Parties, Stag Night, Wedding, etc. 1500 - 2000 at Blackbushe. + elsewhere with Robin & others ? :-)
NO from (Best Man ) Stuart Quarie and Sue Quarry - Son Stuart Quarrie's Birthday on 26th. See lovely picture near end of Stu and Sue :-)
NO from (Flatmate & flying) Steve & Kay Markham - Concerns about 3rd Covid19 Peak. Shared with me and many. "canned" (Spitfire) stuff more important Steve :-)
NO? from Pete Wilson and Marie in USA: probably not, but maybe in UK later in year such as November.
NO? Nigel Bennee near Cambridge: probably not - an NHS appointment the day after.
NO? Eileen Bennee ? near Cambridge: probably not - see above.
Richard & Fay Ince: Sorry no: son David and family, including grandkids, visiting :-)
YES from Bal Bansal in Sunninghill.
YES from Nick Bansal in Sunninghill.
YES. Raj Bansal, in Sunningill. For family see Ajay page. Spoke direct with Robin on Wednesday 23 June.
YES Mandeep Bansal - if she gets time off work in the village.
NO Stuart Wicks, in Armitage Court, Sunninghill. spending time with partner Angela at her home in Kent, near family.
NO: Angela, in Armitage Court, Sunninghill. see above.
YES John Sylvester, South Ascot ? Had Pub Lunch with Robin Lovelock on Friday 25th.
NO Marian Sylvester, South Ascot - from John.
YES Roy Vaughn ! :-)
NO? Sally Vaughn - according to Roy's 'phone chat with Robin.
Richard Hughes ?
Diane Hughes ?
YES Larry Sharp. Telecon at 2130 Friday. Taxi can be charged to Robin.
YES Bernie Sharp.
Tony Friis ?
Jerome Tucker
?? Tucker
Geoff Sharp ?
Linda Sharp ?
Scott Sharp ?
Don't forget that having a number of spare seats can mean coping with last minute changes of decision - if June and our "Bouncers" let them in :-)
Also that we have scope for related get-togethers on the Sunday 27th June, throughout the week.
I asked June what the Dress Code should be: she responded with anger "You don't have dress code at a party !" :-)
So my humble suggestion is, come, and/or appear on video, as you wish: "Smart-Casual", "Casual", "Fancy Dress" or "Formal", or "Scruffy Casual".
I'll be "Scruffy Casual", as you will see in recent Youtube videos. June is always telling me to clean my shirt or trousers before going out. What after gardening ? Or eating fruit and nut chocolate ? :-)
Maybe June or Samantha's dresses will fit me, so I could like like them and others at the recent Ascot Ladies Day. My Gay friends and family will love that ! :-)

Furniture like chairs - DONE, gazeebos - DONE, Tables - DONE ?; Video entertainment, briefing, video chat chat aids NOT DONE ...
It would have been nice if there had been time for someone to investigate a video broadcast for anyone given the URL :-(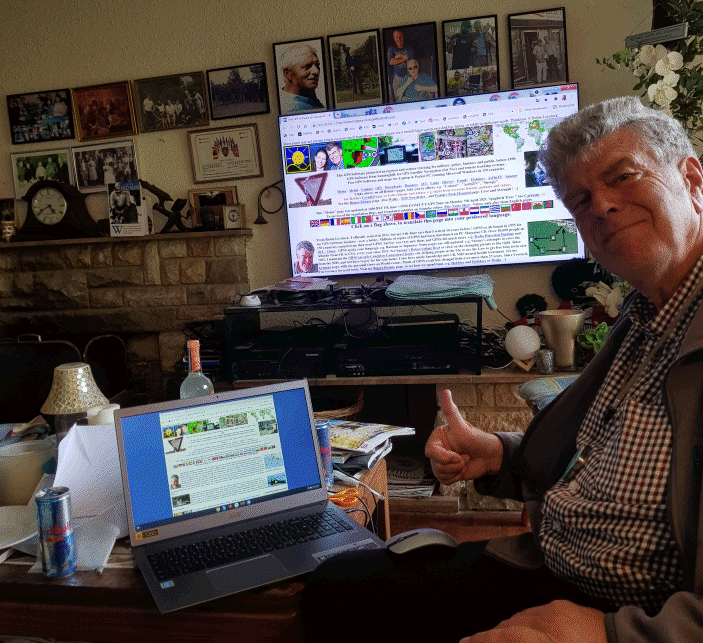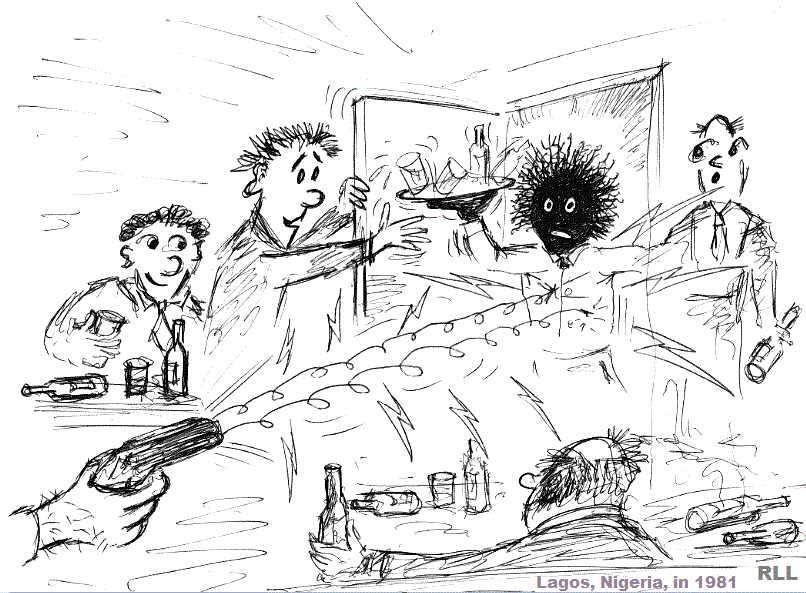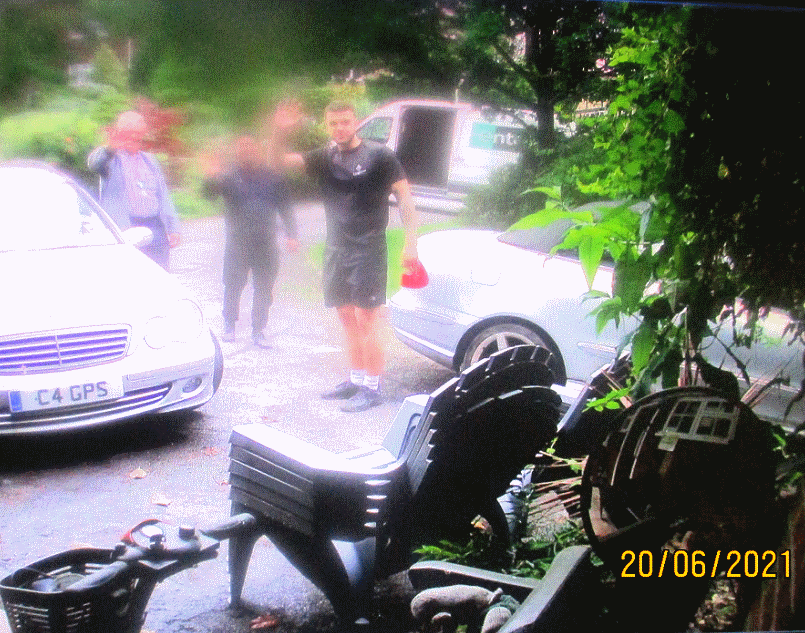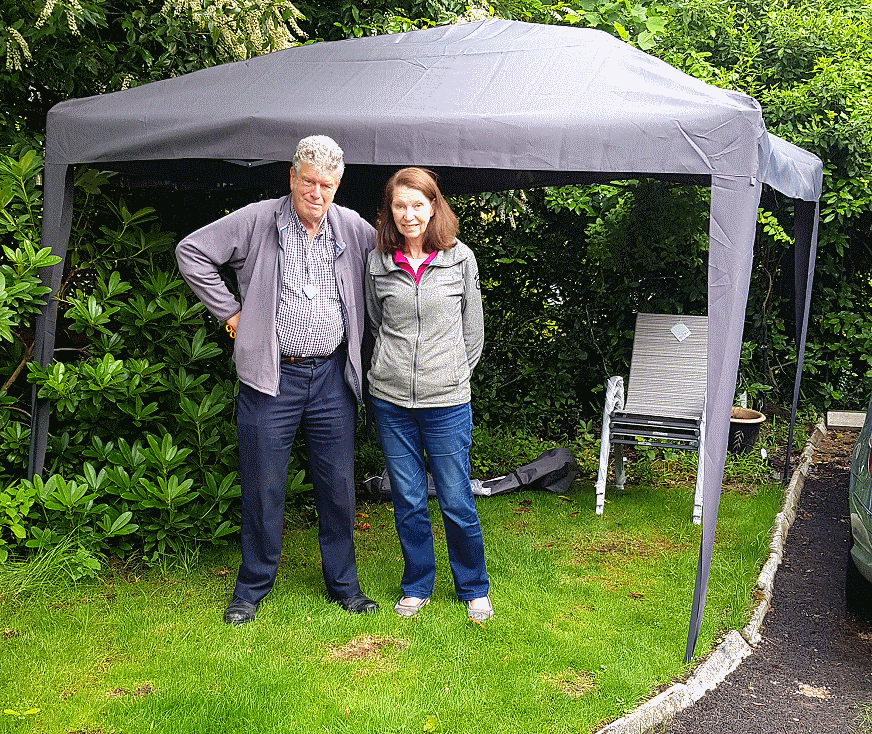 Sunday 20th December (fathers Day): Last Friday, June and Robin visited Longacres Garden Centre, and came away with a brilliant gazeebo, quickly and easily put up today, and three garden chairs in the back of my old Merc'. Today, two lovely guys arrived from Longacres with the remaining 7 chairs, but delivered another 3 by "mistake". They already had my visiting card but took two more ! ;-) Friendly Georgia of Longacres Customer Service called later for the payment, quickly done, over the 'phone with my credit card. I recognised Georgia's voice ;-)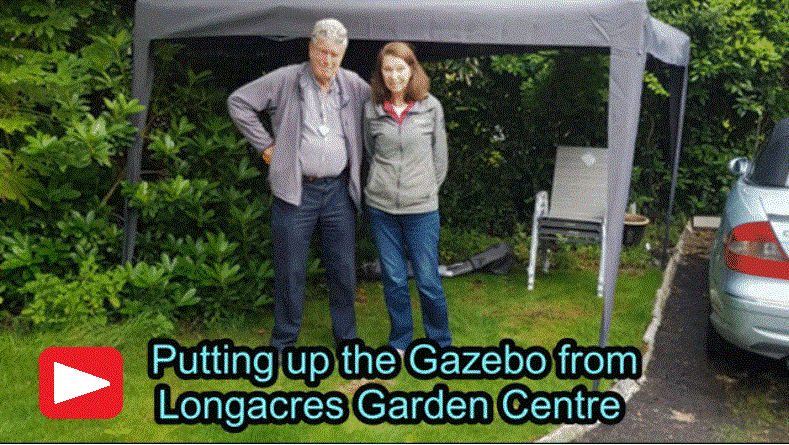 We now have a gazeebo and 13 chairs from Longacres, for the Party(s) and later use, and costing just ... naah - that's "business" for you ;-)
Yesterday we collected 6 chairs from Homebase at Bracknell, more easily taken in our car - and got excellent help from the guys to go through checkout and load them.
In Curries PC World yesterday, Robin tested a 15" Chromebook, looking at www.gpss.co.uk pages, and was delighted, so ordered it. It was the last one, used for display, so that was delivered today. June and I unpacked, plugged it in, swiched it on, without needing to read the book. This photo was taken within 45 minutes of unpacking. 40 minutes later and we'd quickly increased character size to the same full screen as our cheap PC driving the lounge Windows 7 PC, and had Whatsapp working, with all my contacts. It seems I may buy more from friends who aren't on the Net, or are wasting their time using a little screen :-) Thanks Kelvin - great friendly service, and reminding me of my memorable trip to Lagos, in 1981, seen on the EASAMS page. That was the second time I was totally drunk; the first was my Stag Night in 1971 :-)

"Canned" video of pictures, sounds, video clips, BEFORE the Party(s) ?
Great if any of you, who I know, could send me ASAP, a picture, or maybe more, suitable for me to put into a repeating video, to be put on Youtube soon, but set to run on a Laptop at the Party(s), for anyone interested.

Similar words to those below were included in an email to my friend Flavio Corradini in Italy, whose daughter, was getting married today, Sunday 20th June 2021. I've changed them, from "after the Wedding" to "BEFORE the Party(s)" :-)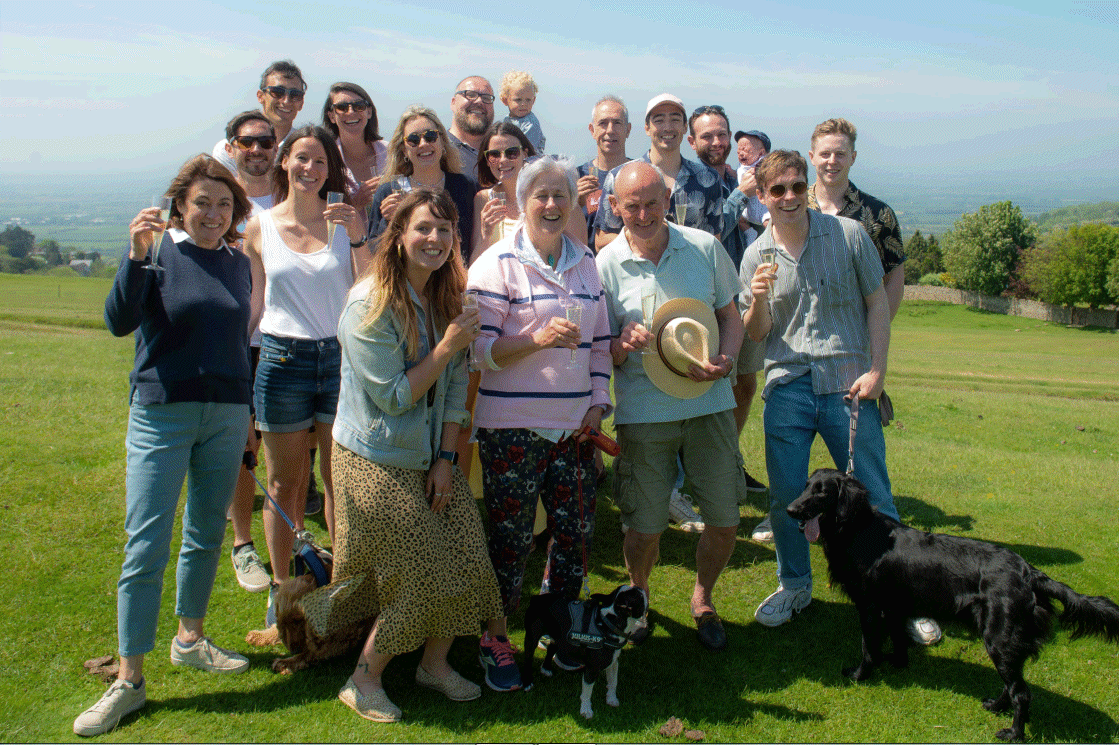 (MODIFIED) QUOTE: ... but BEFORE the Party(s), good if you can send a nice picture of you guys waving, that I can use for our www.gpss.co.uk/50.htm and at the party(s). I am hoping that friends like you can email me, or put on Facebook, a picture, maybe a WAV sound, or even a short video of a few seconds. Smiling, waving, and saying something like "Hello everyone, enjoy your 50th Party !" - Our Indian friends will be at the party I can then edit a repeating video for youtube, but also on hard disk at our 50th party, so anyone can look at it, and listen, when they wish. Some may want to speak for a little longer, if they wish. e.g. my friends who were at my Stag Night a week before our wedding !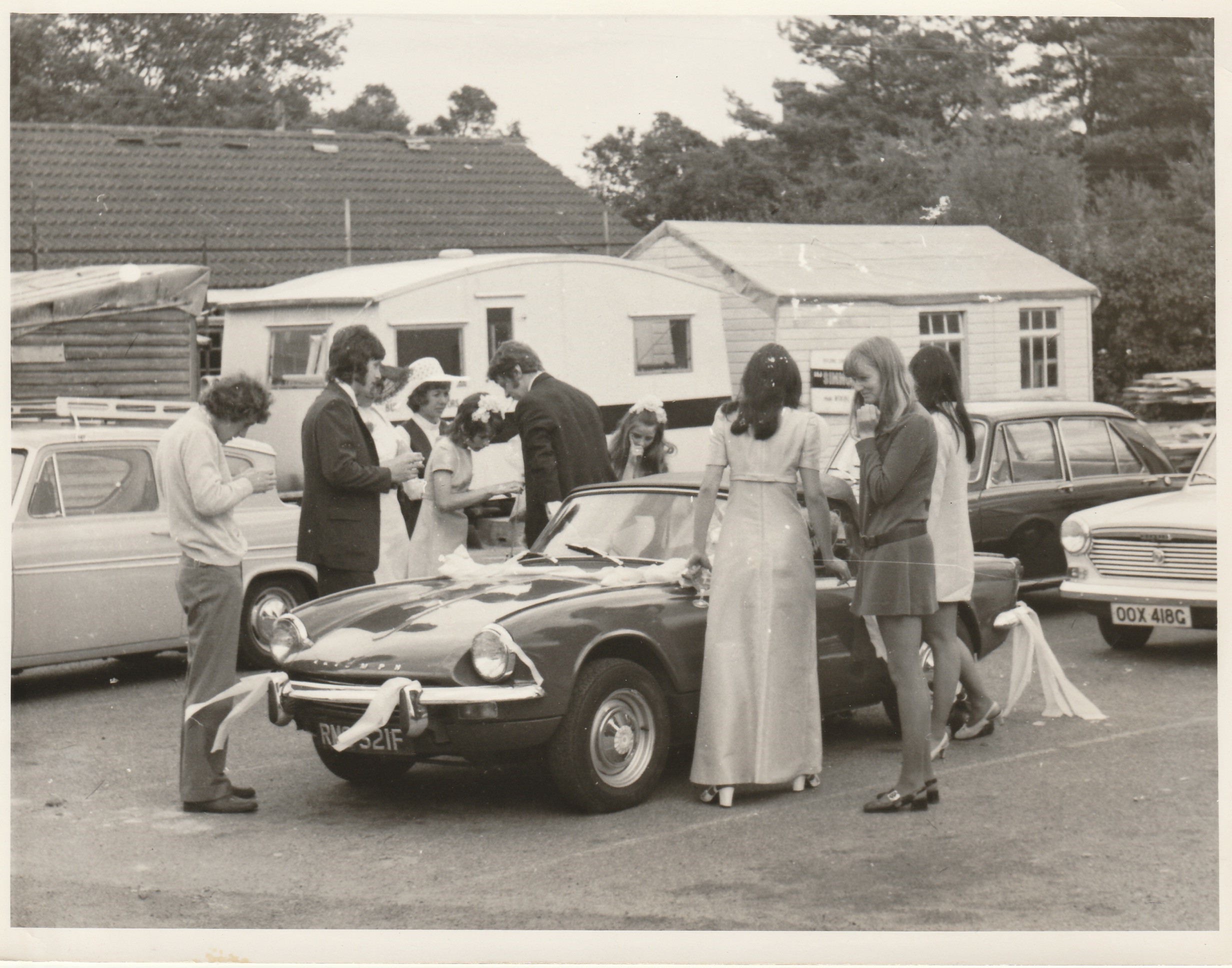 I remember it well, when they "spiced" my drink, and I returned from the pub, to the "batchelor pad", riding on the roof of my friends mini. Luckily I did not fall off, along the road, then the bumpy lane, to the old house called "Duncairn". I spent almost a week in bed, with my friends caring for me, but I was JUST well enough for the Wedding ! - then my drive in the Spitfire Mk3 from The Royal Foresters reception, down to a hotel in the New Forest, for the start of our Honeymoon :-) UNQUOTE.

This "Canned video" section was sparked by the email from my cousin Alan Bennett, with this lovely family picture, which I'll include here as an example. Alan is my cousin, on the Clapham Junction part of the Lovelock family tree, near the top of my Family page.

I'm sure that there will soon be the first issue of the repeating video - maybe to motivate guys to attend. For many of you, I already have recent pictures in past Xmas Newsletters.

I'm hoping it may encourage more guys to attend, despite the short notice and all the problems they may have. Tap or Click on pictures to expand. Alan is holding the hat.
Thanks Alan, above, and what a lovely photo from Best Man Stu Quarrie with wife Sue. Tere's a lot more about Stu Quarrie on my On the Water . page. Thanks Stu :-)
Tap or Click on pictures to enlarge. I'll make them smaller as we add more. e.g. here are Gary and Saskia, the hosts of the Blackbushe Party on Saturday 26th June 2021.

Thanks Kim & Paul Gurney for piccy of young baby Jack Gurney; Thanks Gordon Patterson for that artistic card from MoD friends: more here soon ? ;-)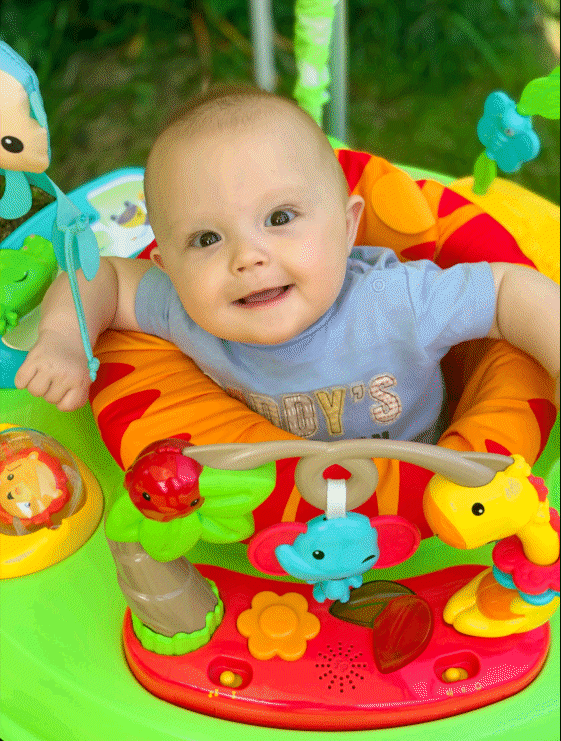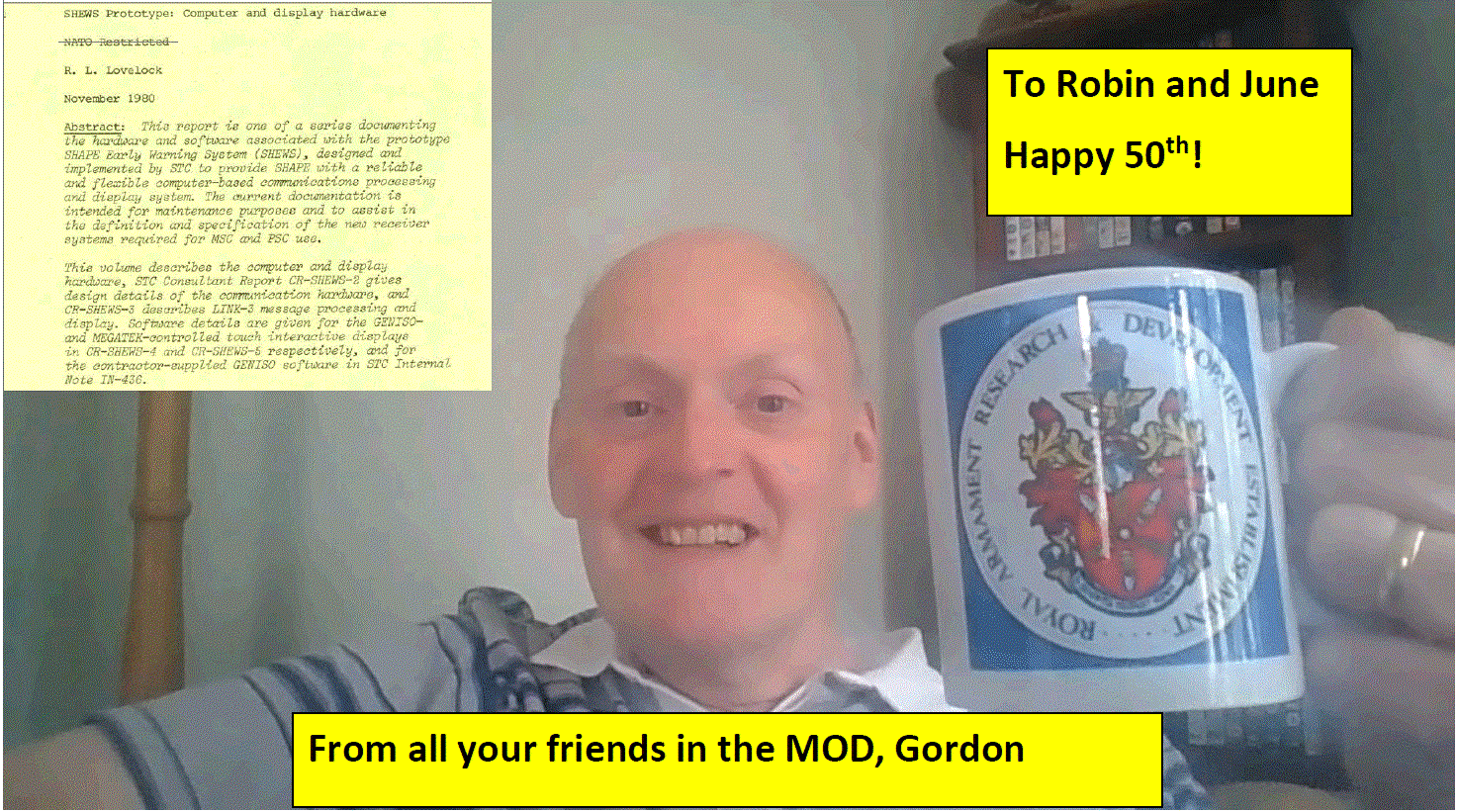 Tap or Click on these to enlarge. For years Robin was cautious of clicking on anything; he often does it on other platforms ;-) Thanks Guys: Venice was Nice on our Holiday :-)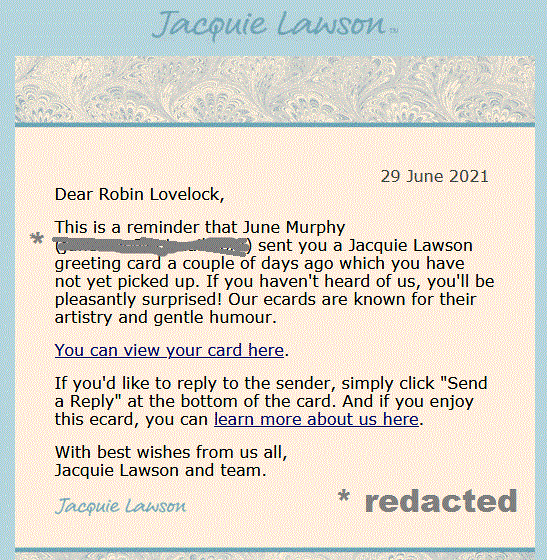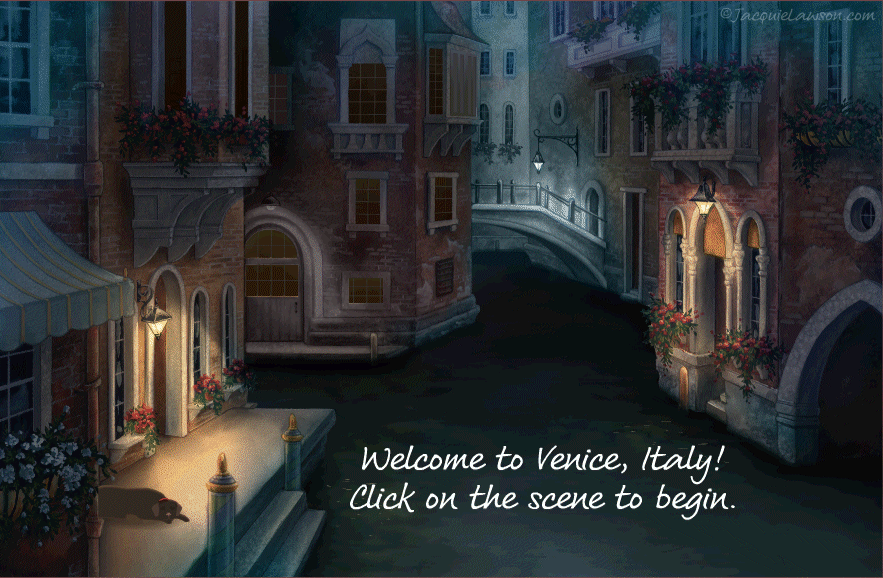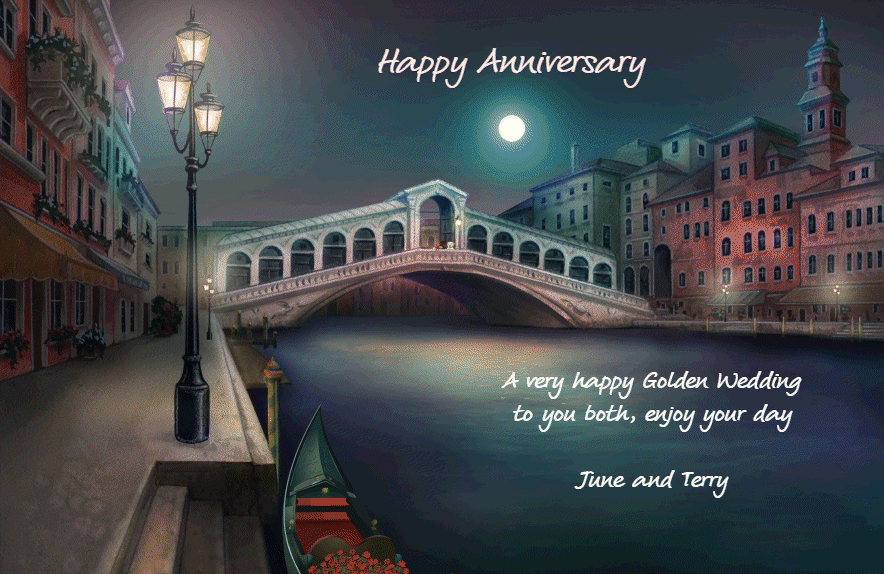 AFTER the 50th Party: Interesting Events and People from the past and into the future ...
June & Robin's early years of marriage in Holland, with Robin working for SHAPE Technical Centre :-)
Tap or Click on pictures below, taken from the above page. e.g. Samantha's birth, just hours before that important briefing :-)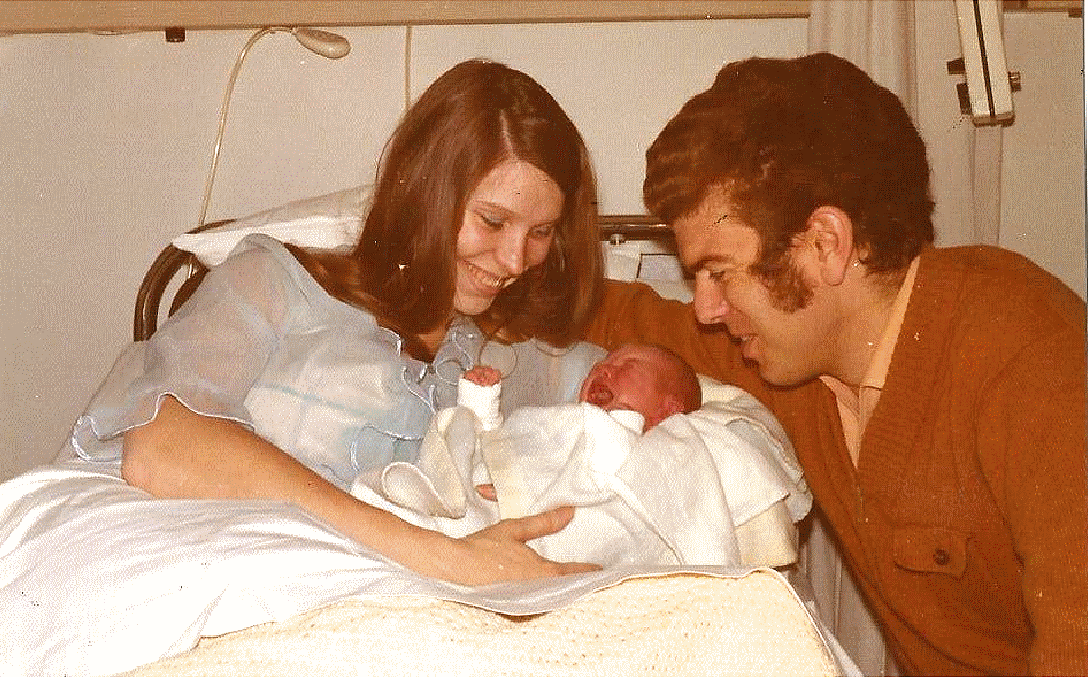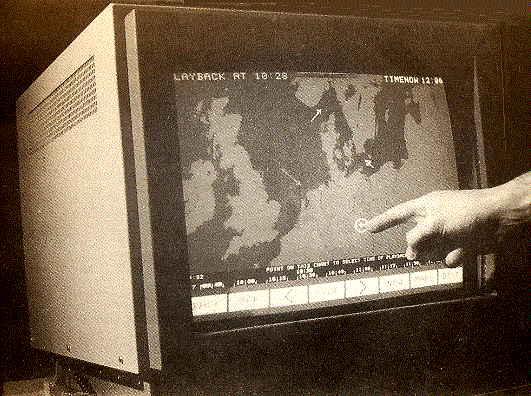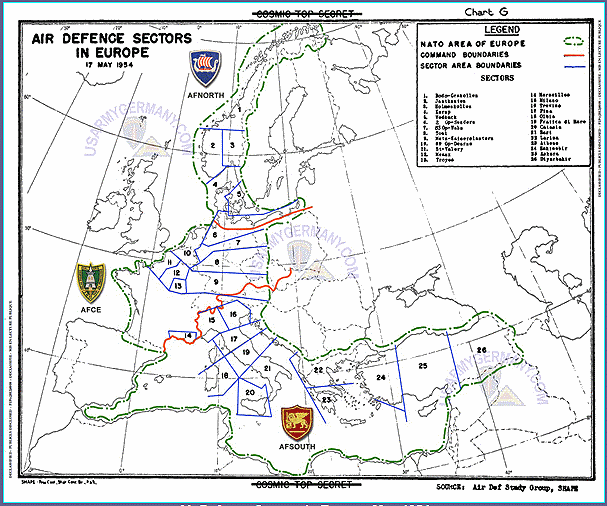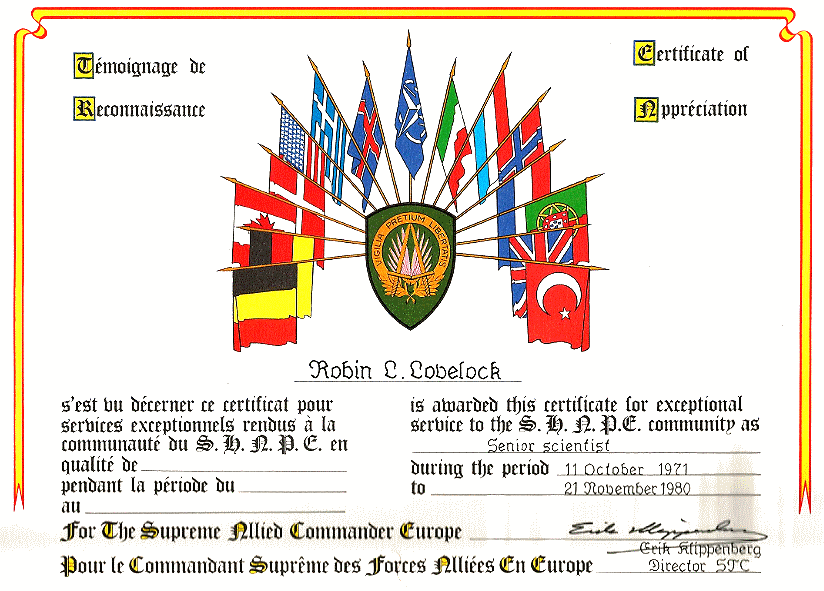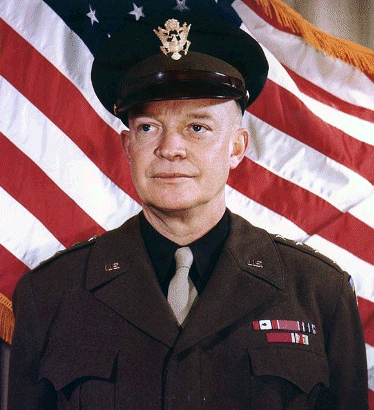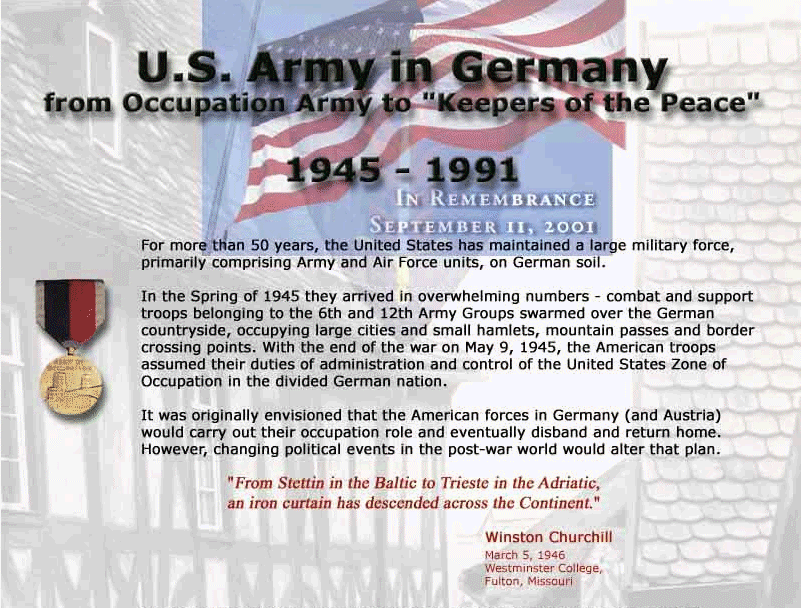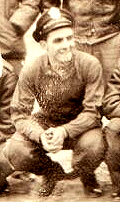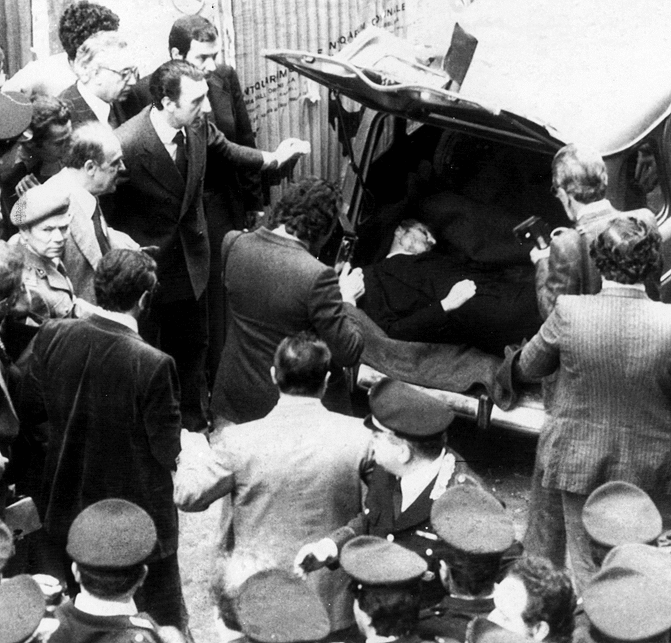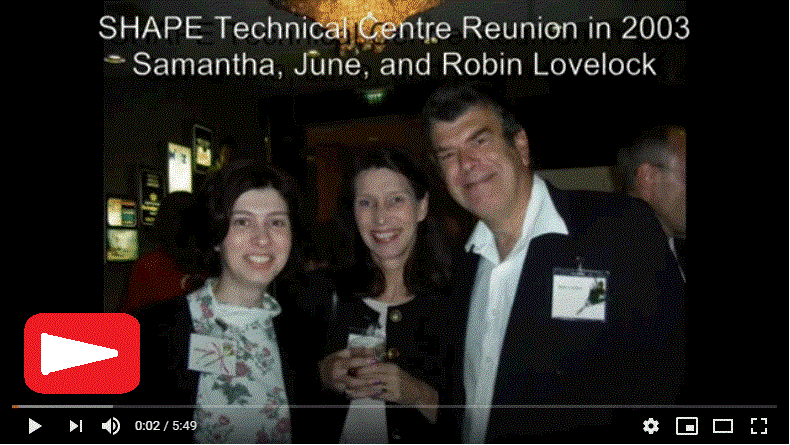 These pictures and/or videos relate to the event, and topics of mutual interest. e.g. cutting lawns before "pub grub" and a perfect day, talking to Mr Kahn :-)

Tap or Click on pictures: Geoff Fox of Sunninghill plays and speaks to Robin, about the Tank Factory, Chobham Common , and Guitars :-)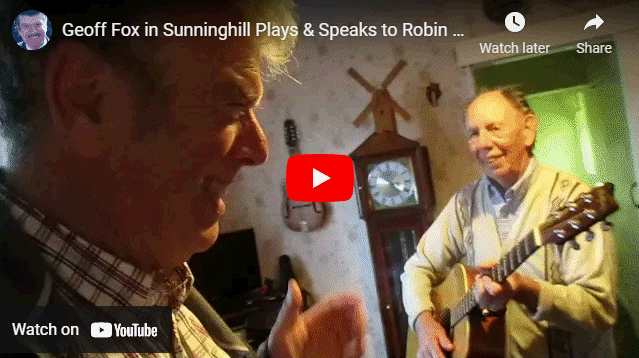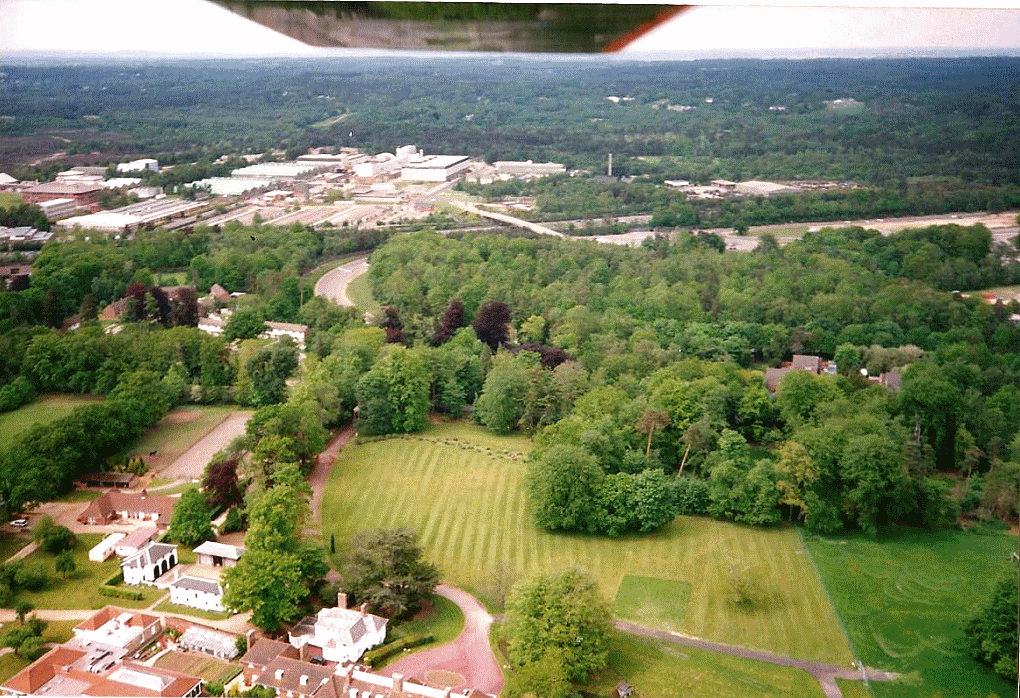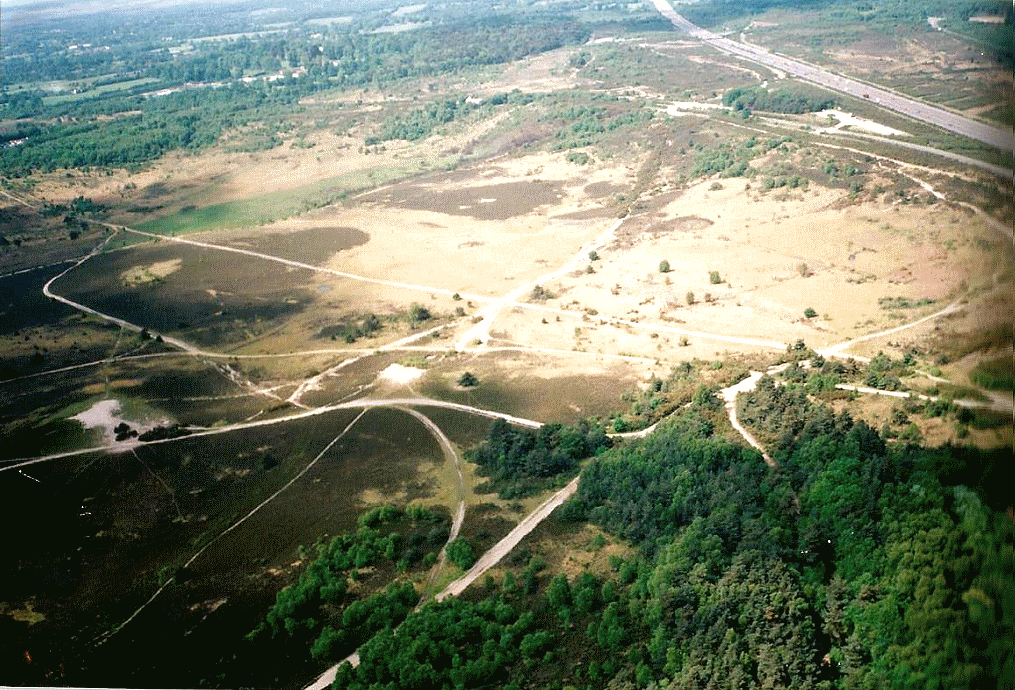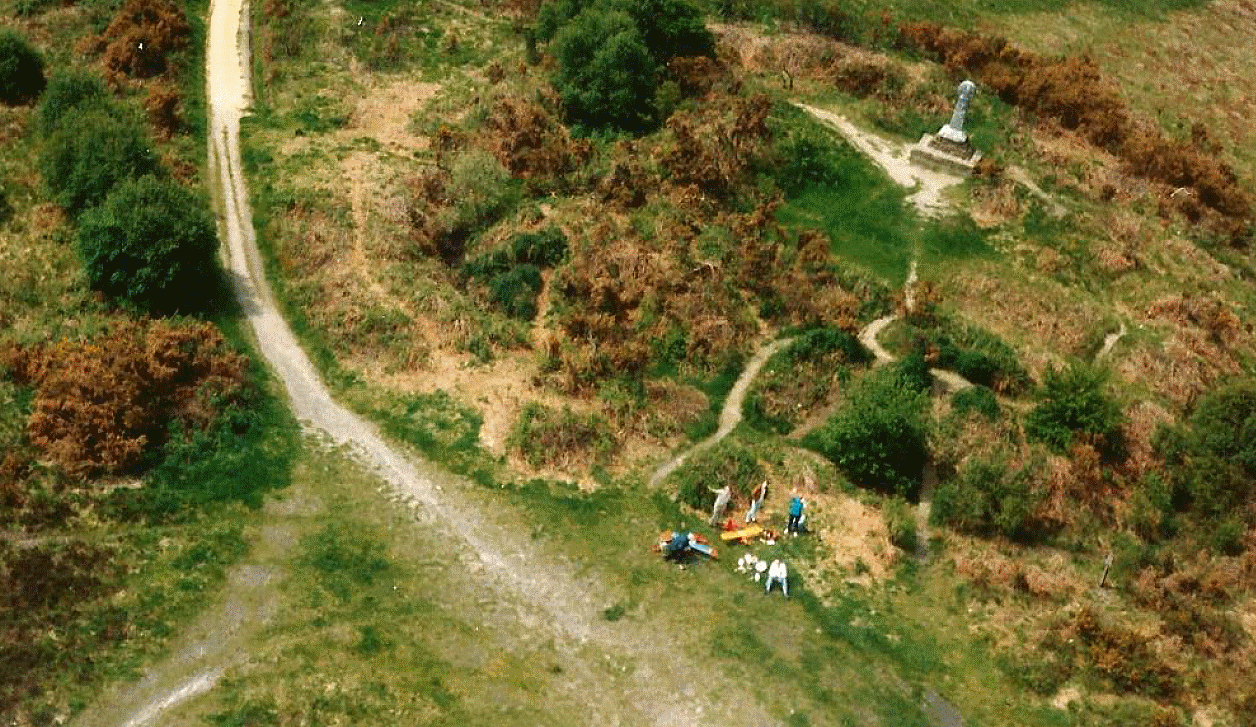 Chobham is also the home of Lord Glenusk - previously the Rt Hon Chris Bailey. Chris did pioneering work in computers, and worked at Ferranti Digital Systems in Bracknell where he ran a Laboratory, with stuff like graphic screens and light pens. Robin used these, while at City University for his little project on Artifial Intelligence ( AI ). Robin and June visited the Glenusk family estate during their trip to Wales. Here below is an extract from our 2018 Christmas Newsletter ... "In 2021 we discovered that we'd forgotton to mention our lovely trip to Wales, even though it was mentioned on Robin's Frimley Park (Military) Hospital page, linked to the Geocaching page, with old soldier and dear friend Tony Wale. Our trip was to attend the funeral of Tony's wife Bonny, but that was both a sad and happy occasion - particularly the wake. We also had amazing trips. e.g. the family estate of Baron Glenusk. Here are several pictures. Tap or Click to expand, or visit a page".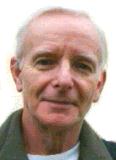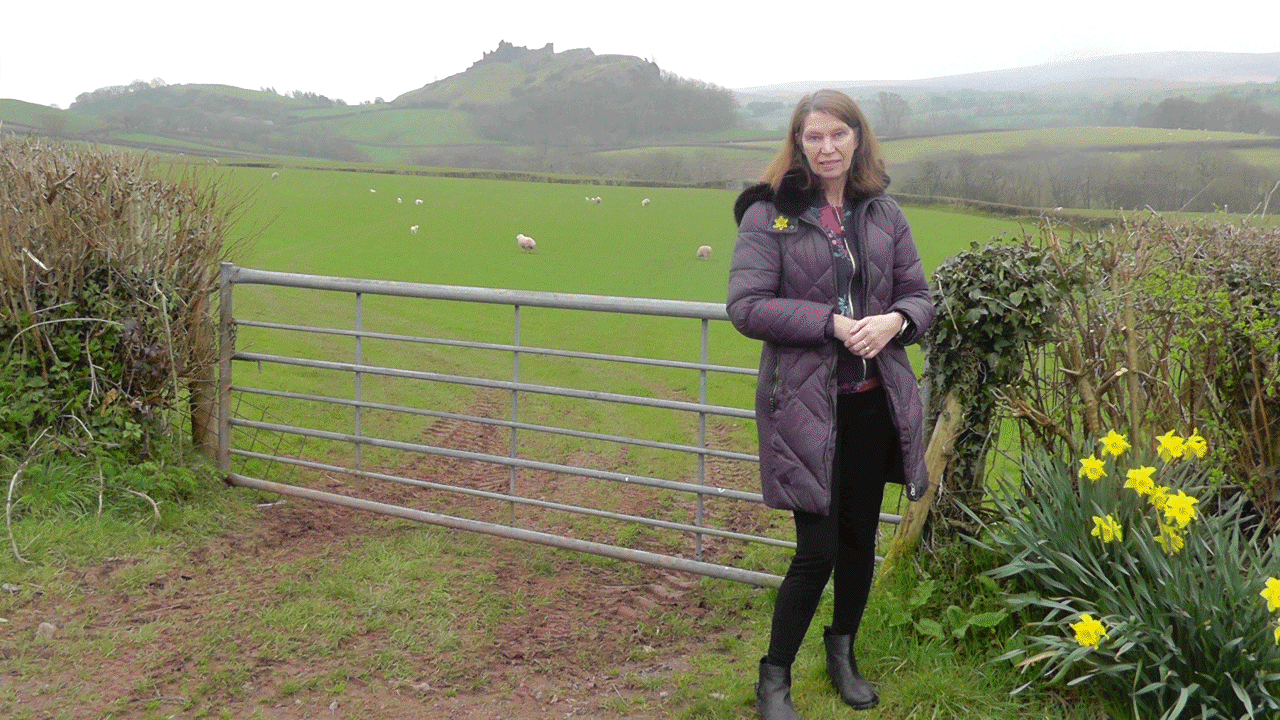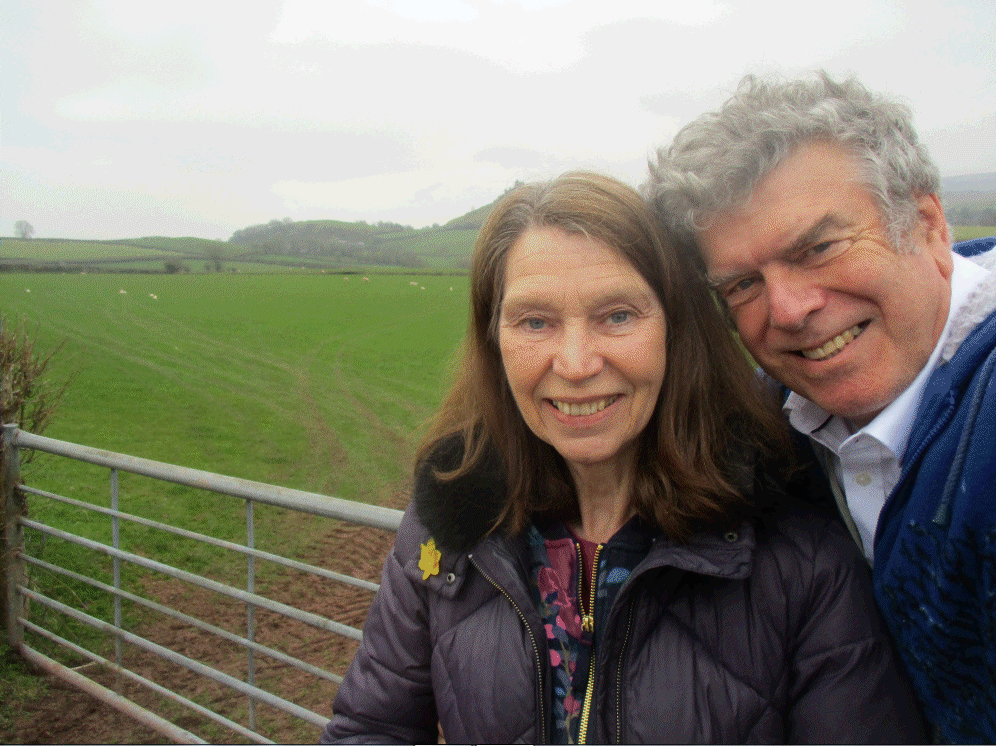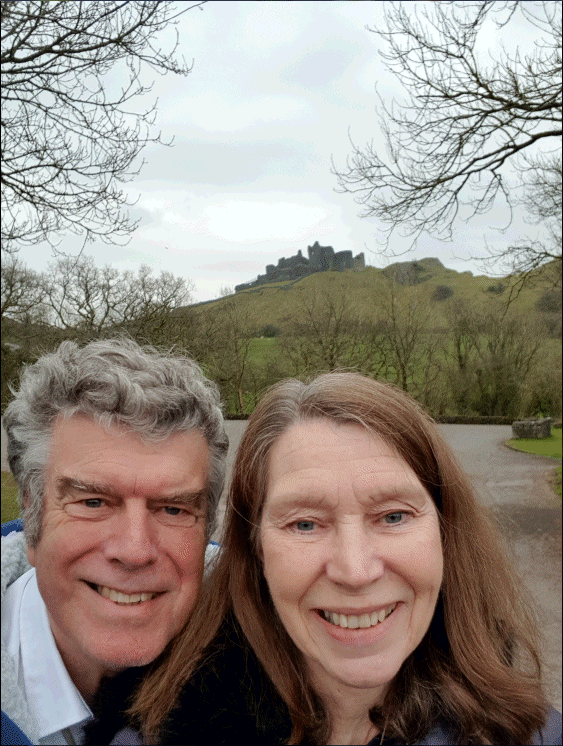 Edited version done - see below. I'll do things like update Family page again, and prepare to give DVD and DVD Players to guys with no Internet.
But not before adding this video of Mr Kahn and of Uncle Bernie, as draft of addition to family page :-)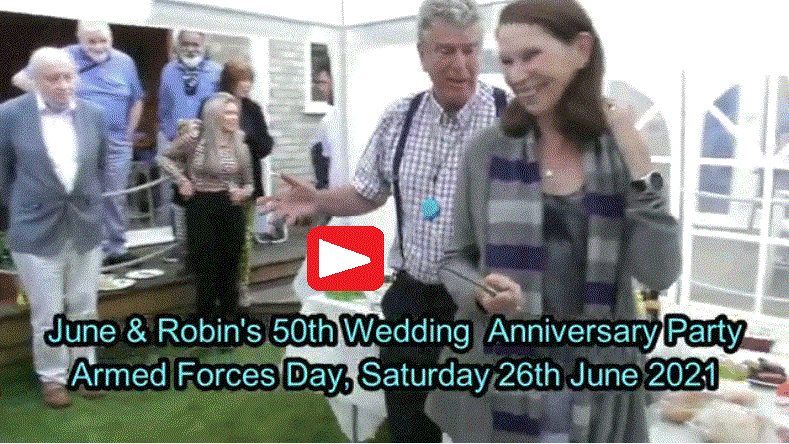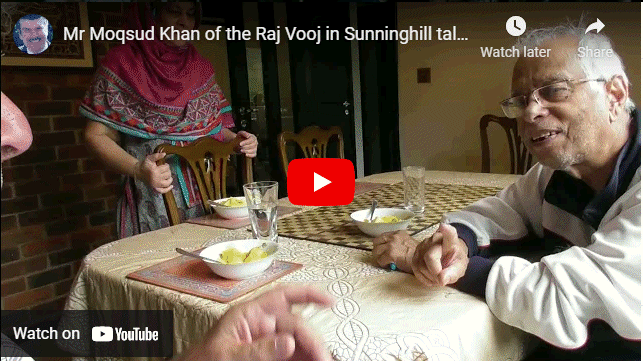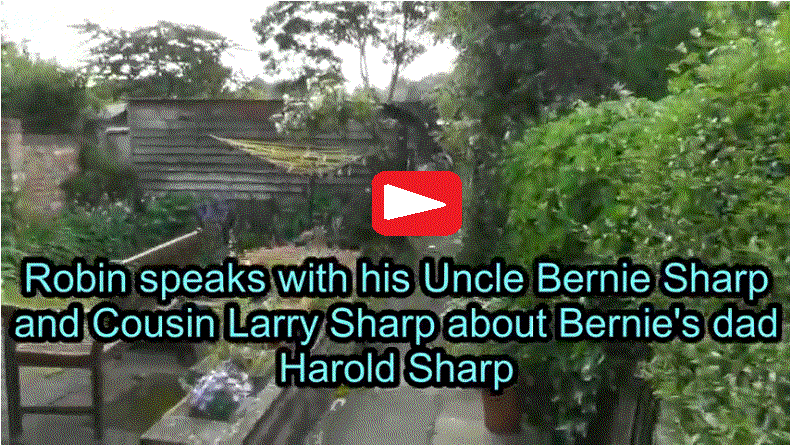 Who has visited this "50" page ?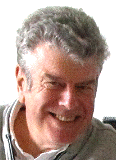 From Robin: It's very convenient for me, that there are so few visitors to this page: just those given the link. See map and words near end of my Home page ;-)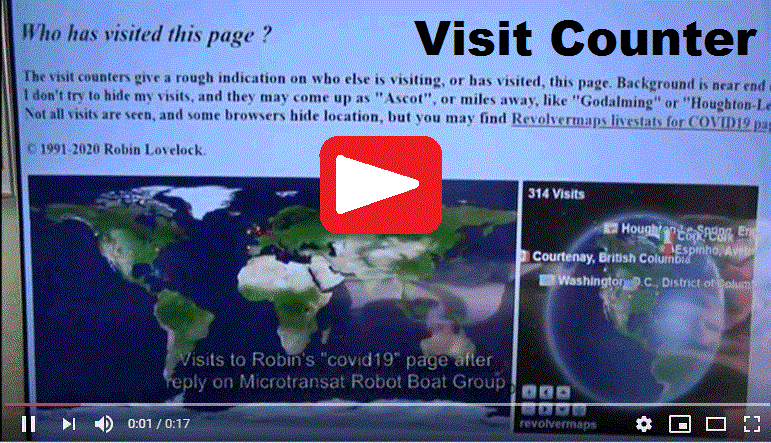 The visit counters may give a rough indication on who else is visiting, or has visited, this page. I don't hide or disguise my visits, but they may appear as "Ascot", or miles away, like "Camberley, England" (on my Study PC), or "Southend-on-Sea, England" ( on the Lounge PC). Positions may not be accurate, but times are. These may change at any time, without control by me. e.g. if we have a power cut, or I reboot a router. Or we might be using a smartphone or tablet via GSM or Satcoms, not landline.

So, you MAY see if I'm "working" in the Study, or "playing" in Lounge :-)

Not all visits are seen, and some browsers hide location, but you may find Revolvermaps livestats for "50" page interesting - or boring :-)

The video on the right shows several guys visiting my Covid19 page, at the same time, after I posted the link on the Microtransat forum :-)

© 1991-2021 Robin Lovelock.

There have been
visits to this page counted by www.digits.net.

since 10th April 2021. Map counter below started 22nd June 2021.